In this article, Daily Human Care is going to tell you about white face masks. Its properties, it's the proper way to wear. We are providing you with the best face masks, these face masks are disposable and prevent you from viruses and bacteria. They have three layers that provide better protection and safety.
They have a nose clip that fits on your nose and reduces the fogging on eyeglass. They contain high elastic ear loops that avoid uncomfortableness from long time use. They are comfortable and gentle to the skin because of their non-woven fabric quality. You can buy any of these from our website.
What's a face mask?
A surgical mask is a rectangle, loose-fitting disposable mask. The mask has elastic strips or bands which can be clipped beside your ears or attached behind your head. A metal wire can be punched to fit the mask around the nose at the top of your mask.
A properly worn 3-fold surgical mask can prevent transmission by particles, sprays, and splashes of huge microbes. The mask can also reduce the possibility of contact between the hands.
Surgical face masks are intended only for one-way use. It can be hard to know however in which direction a medical face mask ought to go. should face-off or on the blue side? Some operating masks are all white, so which way can these white masks go around?
Also Read : Best antiviral face masks for you during Pandemics/ COVID-19
Products You May Like : 
| Image | Product | Feature | Price |
| --- | --- | --- | --- |
| Value Product | 3-Ply Disposable Face Mask | Non-woven 3-Ply Disposable Face Mask are made from spun bond polymer non-woven fabric. | Buy Now |
| | Printed Washable Face Mask | Printed Washable Face Mask are 5 layered Face Masks made up of 1 layer of activated … | Buy Now |
| | PM 2.5 Masks Filters | PM2.5 Mask Filters Anti Haze Mouth Face Mask Pad, Anti Dust Mask with 5 layers … | Buy Now |
| | KN95 Respiratory Mask | KN95 Respiratory Mask consist of 5 layers, outer non-woven layer second high efficacy … | Buy Now |
Characteristics of White Face Masks
The most frequent surgical masks are three layers. The following are:
External fluid-repellent layer: standard blue or green textured, the fluid is repelled, which reduces the chance of air-repellent infection by viruses and bacterium.
The middle part of a high-efficiency filter is what makes it hard for the viruses and bacteria to be captured. Every particle passing through the external layers is transmitted here.
The internal layer encapsulates and retains moisture, which reduces the risk of leaving the mask by any phlegm or microorganisms when the person who wears sneezes or speaks.
Why wear a mask on the white side?
The use of a white face mask helps avoid infection from spreading and prevents the person from getting contagious bacteria. Whenever anyone coughs, speaks, sneeze, bacteria that may attack other people in the area can be released into the air. Face masks are part of a larger strategy for controlling infections to prevent the pass during pandemics.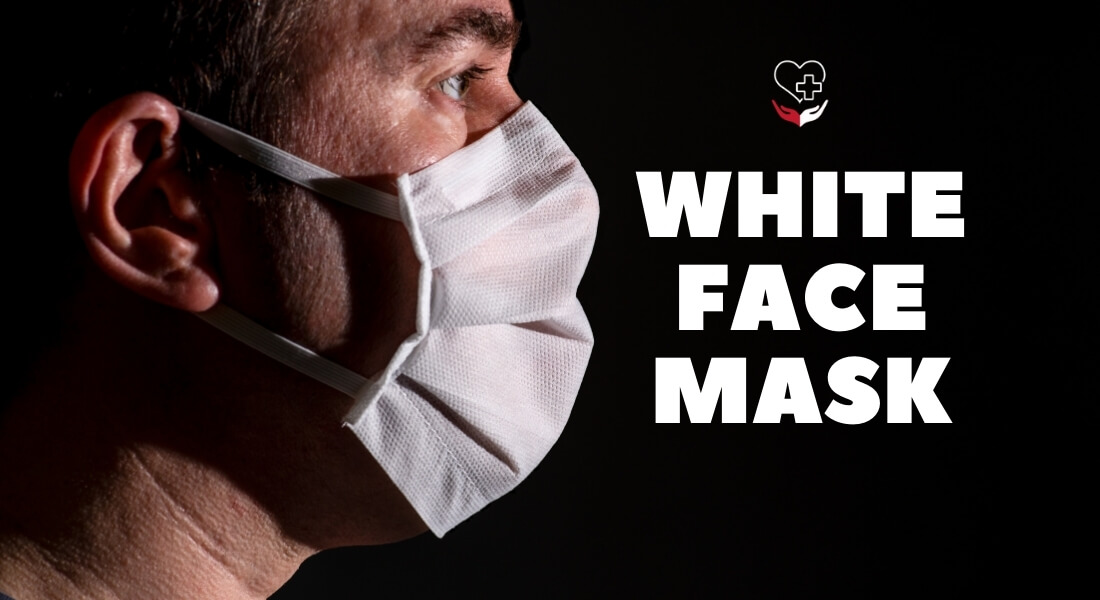 How is your face mask supposed to be worn?
Clean your hands so when you hold a face mask with soap and warm water.
Erase the mask from the container or packet and ensure that there are no gaps or tears in the mask.
Make sure that you know the side at the edge and the face of the mask so that you can wear the mask correctly.
Masks with earrings: hold on to earrings and put them on every earring
Drag your mouth and chin with a mask. 
The five most common errors with a white face mask
We'll demonstrate to you the top five errors when wearing a face mask
Enclose and remove it incorrectly
Touch the mask or place it on the ground with filthy fingers
It is irrational to assume that wearing a face mask
After use, prevent reusing
not properly wearing your face mask
What is the most colourful face mask?
Jackson states that "Most of us probably have safe choices, such as marine blues, soft cool pinks, blues and greens." "When you have red hair and warmer skin, it is likely that you can safely protect your colours, from orange or hot pink." People with darker skin could consider a gold mask of luxury
How would you wear the white face mask?
And there is only one way to wear them: the white face, and the coloured side facing you. See, the coloured outside strands are moisture resistant to avoid anybody fluid from becoming consumed in the surgical mask (for example sweat, blood or mucus).