Best Black Face Masks for Sale
Although no one person or country can ever be fully prepared for a pandemic, there are steps we can take to make the best of a bad situation. COVID-19 has proven to be a rare virus strain, resulting in economic collapse and forcing the majority of people to live indoors and away from other people.
In our increasingly connected modern world, we can all have cravings for human interaction outside of a phone, and we still need groceries and other household necessities. If this happens, it's important to know what steps to take and what black face masks to wear to protect yourself and others when venturing out into the world.
The best black face masks for sale are available on Daily Human Care :
| Image | Product | Feature | Price |
| --- | --- | --- | --- |
| Hot Selling | 3-Ply Disposable Face Mask | Non-woven 3-Ply Disposable Face Mask are made from spun bond polymer non-woven fabric. | Buy Now |
| Cool Product | Batman Disposable Face Mask | Batman Disposable Face Mask are made from spun bond polymer non-woven fabric. | Buy Now |
| For Kids | Kids 3-Ply Disposable Face Mask | Non-woven Kids 3-Ply Disposable Face Mask are made from spun bond polymer non-woven fabric | Buy Now |
| | Cotton Washable Face Mask | Cotton Washable Face Mask are breathable dust-proof face masks reusable anti-pollution … | Buy Now |
| New Arrivals | Printed Washable Face Mask | Printed Washable Face Mask are 5 layered Face Masks made up of 1 layer of activated …. | Buy Now |
| Our Pick | KN95 Respiratory Mask | KN95 Respiratory Mask consist of 5 layers, outer non-woven layer second high efficacy … | Buy Now |
| | PM 2.5 Masks Filters | PM2.5 Mask Filters Anti Haze Mouth Face Mask Pad, Anti Dust Mask with 5 layers… | Buy Now |
Who should wear what kind of mask?
Ear loop medical-equivalent disposable face masks are recommended for the following applications:
Doctors and other health-care providers. Someone who is ill, despite mild signs For example, muscular pain, coughing, a sore throat, or tiredness.
Someone who expects or has tested positive COVID-19 test results.
Individuals who are taking care of patient with confirmed or suspected COVID-19 case outside of a health facility.
Medical face masks are suggested for the following categories, as they are more likely to contract COVID-19 and become seriously ill or die from it:
People 60 years of age or older.
Persons of all ages with basic health problems, such as chronic bronchitis, asthma, immunocompromised patients, obesity, cancer, or heart disease.
Fabric face masks are non-medical and may be used by people younger than 60 who have no severe health problems.
Why are black face masks so popular?
The appearance and health advantages of wear in public are much more versatile with black face masks. As demand for facial masks in towns and around the world increases, more companies develop products which meet a variety of customer preferences. We want to make our prevention even more elegant, and so, in order to build a market where people can shop safer and less expensive for their personal protective equipment, such as child's face masks.
You can find black face masks for sale on our website.
Wearing black disposable face masks:
For the coming years, mask wearing is and will be an integral part of our everyday lives. This may also be seen by some as part of their ensemble. Though reusable and disposable facial masks are not missing, it has proven difficult to find a decent black facial mask. We will show you how to spot a very good disposable black face mask, and what better choice for you.
What is a black face mask's best fabric?
Any form of cotton cloth should be enough for public use of face masks. In a punch with a black T-shirt, you can also make a homemade version. It should be noted that a mask with several layers is recommended in the CDC to prevent droplets spreading during inhalation and exhalation. While thicker material can be stronger, it can also be painful, heat up quicker and wear less. You will clearly have to find or produce a cloth mask which you feel secure to wear publicly or, if necessary, for longer periods.
How much time can I carry a black face mask?
While no tough and quick rules exist for how long you can wear a mask, it is a good idea to make sure that you can wash (or clean it with multiple masks) if you have several days without the mask. We are providing Black face masks for sale. visit our shop for exiciting face masks designs. This is especially so if you have to travel anywhere else or across the country where supplies are harder to obtain. If you prepare yourself, you will have no problems getting a clean, secure mask at your disposal.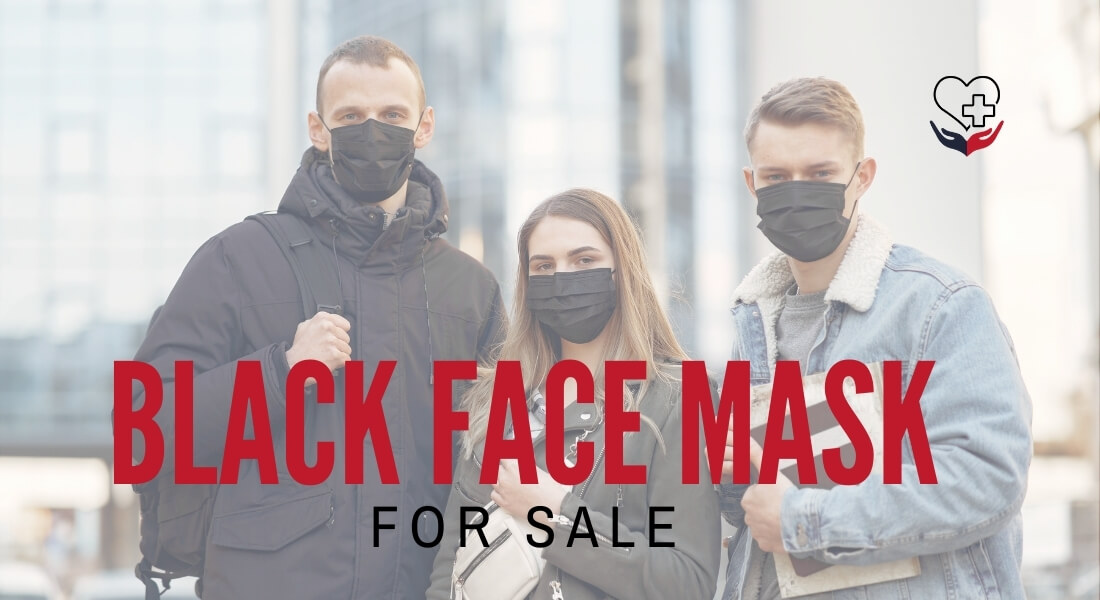 How is the face mask washed?
Although it seems you must bleach your mask or otherwise sterilize it, the CDC recommends that you can wash it easily with a regular detergent or soap in a laundry machine. If you need to go outside in public, every day wash your mask because sweat, oil and dirt accumulate and cause acne and the protecting properties of the mask. The ideal "better safe than sorry" reason to maintain clean things is to clean your mask after every use.
Additional things to think about using a mask
And if you have received your own mask, you should not overlook these careful considerations. Try to wash your hands regularly and to keep yourself between you and others at least six feet. If people gather on one edge of the grocery store, switch to a different aisle and leave if someone gets by you. It's a matter of being careful and clean when trying to stay secure and safe around others during this time.
Hope you enjoyed this article. You can find black face masks for sale on our website. Visit Daily Human Care for more interesting articles about physical and mental health.